Besoins spécifiques du client:
Kit Professionnel: incluant un présentoir portable et tout le kit de démarrage dans une valise, coussin bijoux, valise et suédine.
Aspects uniques:
Le projet entier est unique des lors que ce coffret bijoux doit être transportable, doit faire réaliser un gain de place, et doit être porté pour une utilisation Lia Sophia, sac zippé PN ou valise.
Une ingénierie prenant en compte les couts tout en maintenant un esprit luxueux et fun pour les évènements á domicile.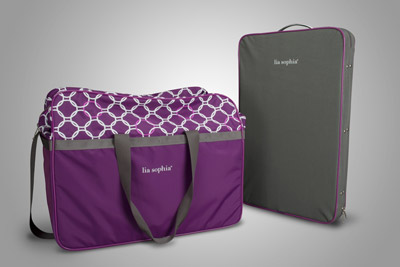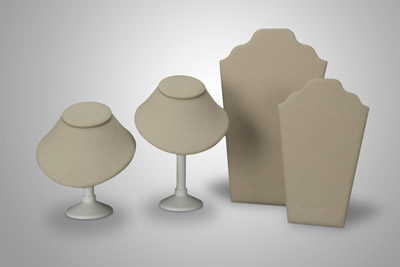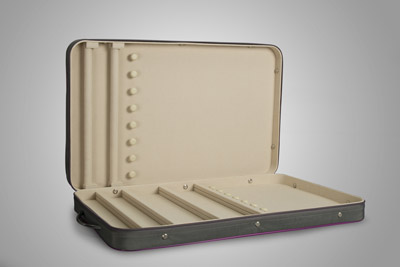 Etude de cas
Lia Sophia a demandé á PN de travailler sur un projet intéressant et unique: Prendre un concept de Display comptoir et le rendre portable, non encombrant, et dessiné for rentrer dans le sac zippé Lia Sophia ou dans une valise. Les exigences spéciales de ce projet étaient en accord avec la capacité d'innovation créative de PN.
Le rendu général du Design devait être fantastique, fun, plein de couleurs et donnant envie, et devait évoquer l'idée de passer du temps avec ses amis á la maison tout en buvant du vin et en essayant des bijoux. Pour résumé, cela devait être un "party in a bag".
PN a travaillé directement avec Lia Sophia Corporate pour développer 2 niveaux de kits de démarrage pour des fêtes á domicile sur le thème des bijoux. Le premier niveau était de réaliser un petit dispositif permettant de porter quelques bijoux afin qu'un représentant Lia Sophia puisse faire une démonstration lors de diners or apéritifs.
Le plus grand kit devait pouvoir contenir 20/40 bijoux, ainsi que de différents éléments de Display : un support pour sautoir, un chevalet pour boucles d'oreille avec rabats, une barre permettant de présenter les bracelets, un Display pour boucles d'oreille, un présentoir pour bagues, un plateau de présentation, un miroir pliant, et un rappel de marque. Lia Sophia avait également besoin d'un "Showcase to Go", une toile de fond vertical pour contenir les colliers, boucles d'oreille et bagues. Une version professionnelle incluait tous les kits de démarrage dans une valise haut de gamme.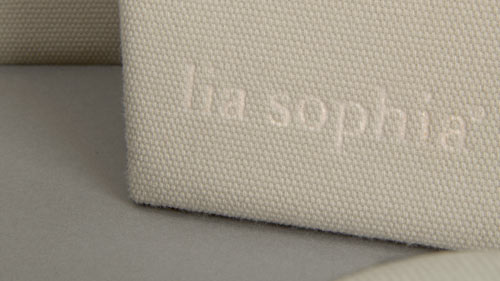 Le plus grand défi durant ce projet était d'assurer que les éléments de Display et de bagage étaient haut de gamme en apparence mais tout en prenant en compte les contraintes budgétaires pour les matériaux et la production. Les capacités étendues de PN en terme de sourcing, notre expérience avec une variété de matériaux et de méthodes de fabrication, et un management interne des processus de fabrication ont permis au client d'obtenir exactement ce qu'il souhaitait : un système de Displays qui évoquait á la fois le fun et la mode, tout en prenant en compte les contraintes budgétaires.
Nom du projet: "Party in a Bag"
L'objectif de ce projet est de transporter des éléments de bijoux á utiliser lors de présentation Bijoux á domicile. Ce kit permet d'aider les représentants á domicile Lia Sophia lors de présentations á domicile aux clients finaux. L'idée était d'être différent, fun, coloré et tentant, tout en étant facilement transportable.

Client's Specific Needs:
Two starter kits
Starter Kit 1: "Party-to-Go" – small clutch to hold a few jewelry pieces to show friends and family
Starter Kit 2: bag of display elements that will support 20-40 pieces of jewelry
Showcase-to-Go kit: stand up vertical backdrop display that can hold necklaces, earrings, and rings
Professional kit: includes showcase-to-go and all starter kit elements in a suite case, jewelry rolls, suite case, and pouches
Unique Aspects:
The entire project is unique in that what happens in a jewelry incase must be transportable, space conscious, and be carried in Lia Sophia, PN designed zipper bag or suite case.
Value engineering while still maintaining a luxe, fun feel for the home parties.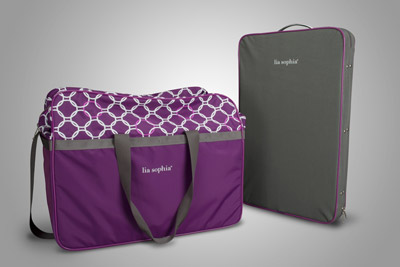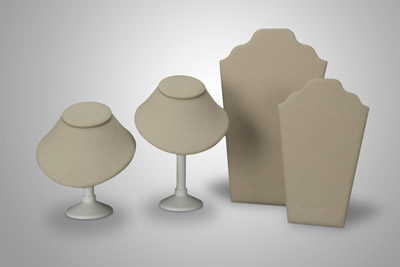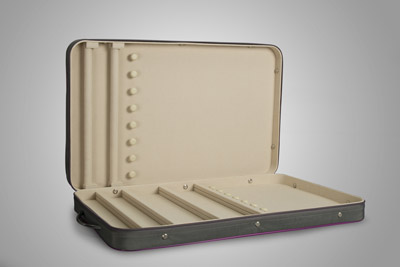 Case Study
Lia Sophia presented PN with an interesting and unique challenge: take an in-case display concept and make it portable, space conscious, and designed to fit inside a Lia Sophia zippered bag or suitcase. The project's special requirements were a great fit for PN's creative innovation.
The overall feeling of the design was to be whimsical, fun, colorful, and engaging, and it was meant to evoke the idea of spending time with friends at home while having wine and trying on jewelry. In short, it was to be a "party in a bag."
PN worked directly with Lia Sophia Corporate to develop two levels of starter kits for home-hosted jewelry parties. The first level was a small clutch for holding a few pieces of jewelry that a Lia Sophia rep could show a friend or customer over lunch or drinks.
The larger kit needed space to hold 20-40 pieces of jewelry, as well as various display elements: a tall neck form, a flap earring easel, a bracelet bar, an earring display, a ring display, stacking trays, a folding mirror, and a logo sign. Lia Sophia also needed a "Showcase to Go", a vertical backdrop display to hold necklaces, earrings, and rings. A professional version included all starter kit elements in a high-end suitcase.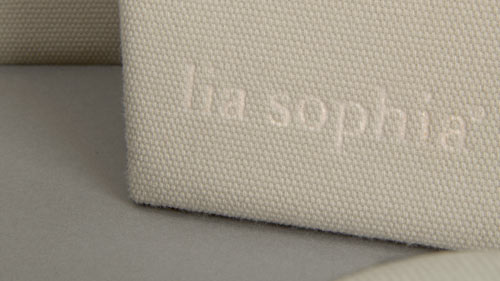 The biggest challenge during the project was ensuring that the display items and luggage were high-end in appearance but value-conscious in materials and manufacturing. PN's extensive sourcing resources, experience with a variety of materials and manufacturing methods, and in-house management of the manufacturing process allowed the client to get exactly what they wanted: a cost-conscious, portable display system that evoked fun as well as fashion.
Project Name: "Party in a Bag"
This project's objective is to transport jewelry elements to use at home-hosted jewelry parties. This set is to aid in direct selling- Lia Sophia representative to the end consumer at the home parties. The idea was to be whimsical, fun, colorful, and engaging while being easily transportable.