VERTICAL INTEGRATION—PLUS PRACTICAL EXPERTISE, CREATIVITY, and CUSTOM CRAFTSMANSHIP—SETS US APART.
Because we own and manage our own factory and control all key manufacturing processes in-house, we have maximum control over project deadlines and product quality. Vertical integration helps us ensure efficient communication and workflow so that the project is done right the first time. Pacific Northern's business model is built on long-term partnerships and exceeding expectations, the team often becomes an integral extension of our clients' teams.
VERTICAL INTEGRATION BY THE NUMBERS
Creative Concepts (Per Year)
Unique Projects (Per Year)
Meters Squared of Manufacturing Capacity
Pacific Northern operates a state-of-the-art manufacturing facility. This modern compound spans over 430,000 square feet of manufacturing space designed to incorporate a full range of industrial processes while maintaining superior ecological standards. With our true vertical integration, we can control client costs and guide a project through the process from conception to completion.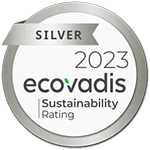 Our sourcing and purchasing departments—which span three continents—are tuned into global trends, materials, and manufacturing techniques. Our teams pride themselves on the capability to source the most quality materials, including the below:


Real leather hides from Italy and Vietnam
Suede from the United States, Japan, and China
Faux leathers from the United States, China, Japan, and Switzerland
Veneers from the United States, China, and India
Laminates from the United States and China
Hardware from the United States, China, Germany, and Japan
Lighting from the United States, China, and Germany
Papers from the United States, Switzerland, and China
Paints from the United States, China, and Italy
Marble from Greece